Can I take my Kids on Safari?
Posted on Mon June 19, 2023.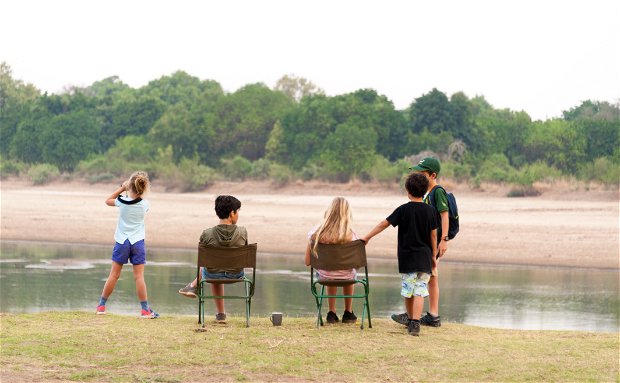 In a simple answer yes! You may be nervous to take little ones on safari and we completely understand why, is it safe, will they like the food, will they get bored? Lots of questions that you maybe want us to run through!
We have had many kids on safari at Msandile and we can let you know a secret-all of them loved it! Having a private vehicle for younger children means your timetable is completely flexible to you. If you want to leave later or come back earlier to suit mealtime then all you need to do is ask! Worried if the kids will enjoy a safari, don't! the pure joy on a child's face as their favourite animals come into vision is magical. Whilst we do have "quieter drives" this is a great way to introduce kids to tracking, birds, trees and of course let them ask the million questions they have! We can comfortably then stay at sightings as long as they hold interest or stay further from animals you maybe apprehensive of. It is all up to you. Our expert guides will have a chat with you about what your questions are and are all too happy to start making mini rangers out of the kids! After all who better to be apprentice spotters than the eager eagle eyes in the back! 

But what about at the lodge? All of our male employees have children and the ladies are all big sisters so having kids around comes pretty naturally to all of us! Which means you have many eyes watching out and many friends to make. Our chef is more than happy to cater to any requests (please just advise us in advance), we find the kids are excited about what is on offer and we usually find them queueing at the bar trying to sneak extra fizzy drinks behind mum and dad's back (don't worry we ask!). We also have a pool, ever known a child not to want to get in the pool? Us neither! Between the early starts and  exciting game drives you may find your little darlings are actually quite eager to have a nap, or go to bed fairly early! If not, we also have lots of books to look at, magazines to read and staff to chat to. Whilst it might seem daunting it doesn't have to be. We love the questions; we love the excitement and we hope to inspire our own little mini guides who one day might be working alongside us! 

Make the memories with your little ones, teaching them about the incredible wild world we live in. Let their imaginations become a reality as they come face to face with an elephant for the first time, follow the footsteps of the big cats or watch from the pool as the hippos call out. Watch as their curiosity for the world expands and their knowledge of nature increases!